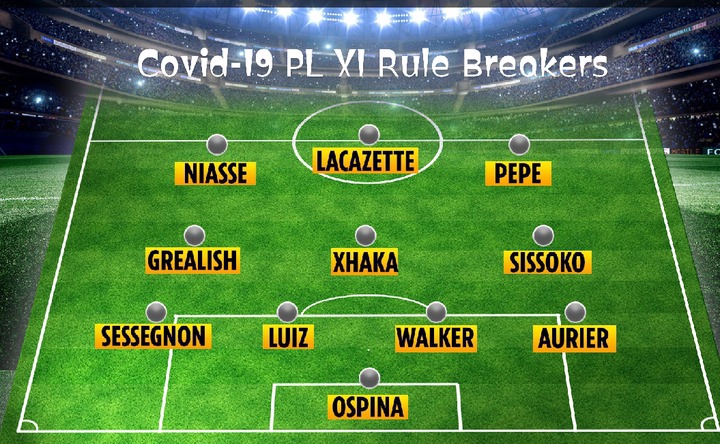 However, some players do not care about the rules as they are doing their own things. In this short post I mention some 11 players who have defied the rules and regulations put in place. Almost all of them play in the premier league bar one.
COVID-19 RULE BREAKER: GOALKEEPER – David Ospina
David Ospina is the only non-premier league player on the list. He is however included because he used to play for Arsenal until just a while ago. The former Arsenal goalkeeper who now plays for Napoli was sseen at a supermarket in Italy. This was after the whole Italian population was told to stay at home to minimize the spread of the virus. He blatantly ignored the rules. 
RIGHT-BACK – Serge Aurier
The Tottenham and Ivory Coast full-back shared a video of himself training with team mate Mousa Sissoko before swiftly deleting it. He has already committed a similar offence and was punished but went ahead to do so again regardless. This clearly shows he does not respect the measures put in place by the English government.
CENTRE-BACK – Kyle Walker
Manchester City City star Kyle Walker ignored the coronavirus lockdown imposed on the citizens of England by deciding now was the perfect time to have a sex party. He hosted a three-hour sex party with a friend and two escorts in his flat. Walker later apologised for his indiscretions but it doesn't seem like it. If not, why would he have done that.
CENTRE BACK – David Luiz
Arsenal defender David Luiz was sseen enjoying a kickabout with colleague Granit Xhaka in Southgate, London. He was seen by a dog-walker who said "They were having a great time, not a care in the world." This shows that he has blatant disregard for his safety and that of others.
COVI-19 RULE BREAKER: LEFT-BACK – Ryan Sessegnon
Young Spurs defender Ryan Sessegnon was seen training at a London park with team mate Moussa Sissoko. In spite of the lockdown Sessegnon decided that the perfect time to train at the London Park was during this coronavirus pandemic.
CENTRE-MID – Moussa Sissoko
Another Spurs player on the list is Moussa Sissoko. He was caught training at London park with team mate Ryan Sessegnon. This is the second time he has been caught. The first time he was caught was with Serge Aurier who is also on the list. This shows what a trouble maker he is. I wonder what will should he be caught a third time.
CENTRE-MID – Granit Xhaka
The former Gunners captain who told fans earlier this season to fuck off was seen playing football in a public area alongside Luiz recently. Having been stripped of Arsenal's captaincy, he clearly hasn't learnt any lesson at all.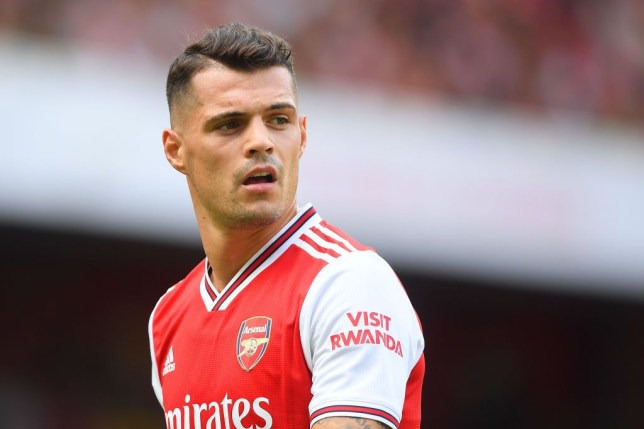 COVID-19 RULE BREAKER CENTRE-MID – Jack Grealish
Aston Villa star and England hopeful crashed his car after attending a party while a lock down was in place. This incident happened a couple of hours after urging fans stay indoors during lockdown. He sounds like a boss who gives orders but does the opposite.
RIGHT-WING – Nicolas Pepe
The Arsenal winger casually joined a game that took place in Colindale's Graham Park on April 15. He was seen wearing a grey tracksuit and black trainers that day. Arsenal slammed his behavior but it seems he is not worried about becoming a flop at the team.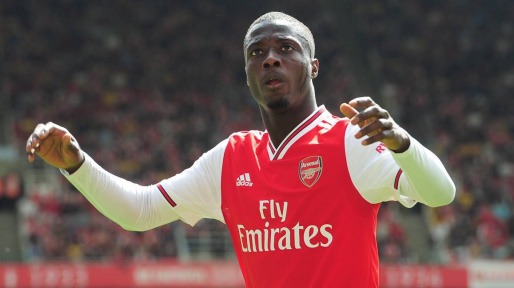 COVID-19 RULE BREAKER: LEFT-WING – Oumar Niasse
The Everton star was caught driving without a seatbelt on. He was with a friend and two girls. Unmarked police sent him packing with a warning.
STRIKER – Alexandre Lacazette
The Arsenal forward had his Audi washed by a car valeted on his driveway on Monday, with a passer-by saying: "I was shocked to see them so close." He failed to observe the social distancing rules. 
Look at how easy breaking of rules seem to these players. Are these players fit to be our role models? Share your views and opinions by commenting in the comment section. 
You can follow me on any of my social media platforms below to keep the conversation going. If you enjoy my posts, then you can also head over to my blog for more of this.
Twitter:
Instagram:
Facebook: